Nestlé Sensação: chocolate with strawberry, letters with indulgence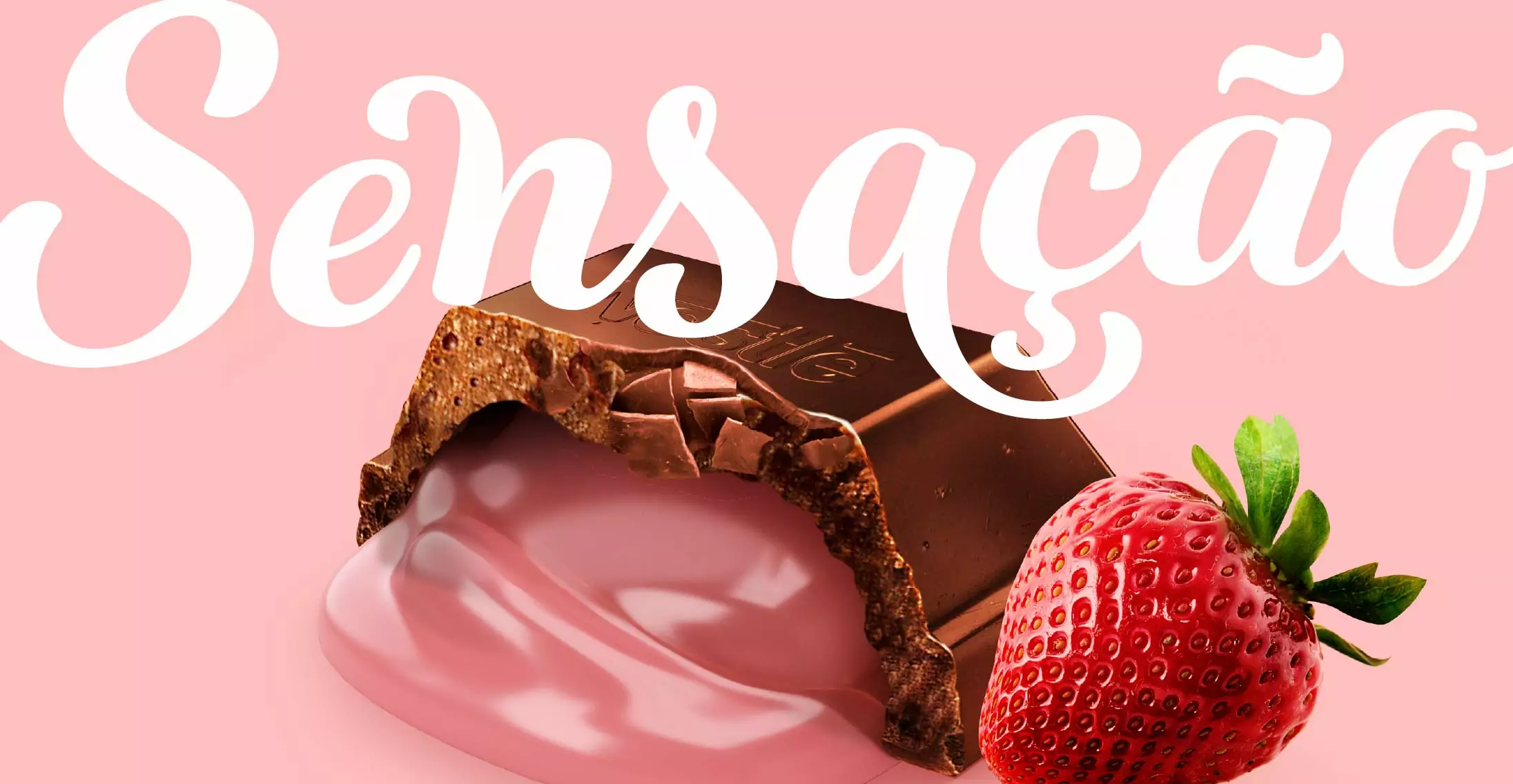 We know that letter shapes can trigger sensations. Rounded forms are associated with sweet flavors, for example. Now imagine how delightful it was to work on a logotype for "the best and most indulgent chocolate-strawberry combo in the category". At the invitation of Nestlé, together with Bendito Design, we presented our typographic expertise by exploring different logo options to update the packaging of Sensação chocolate.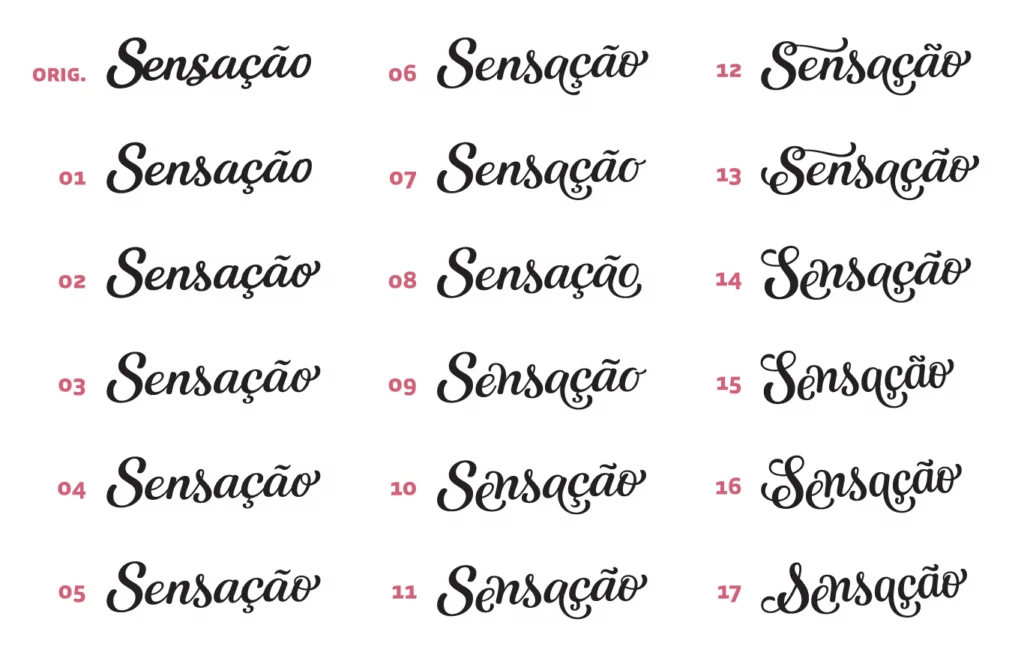 In the first stage, we served 17 variations. Starting from the reference, we gradually increased the fluidity and movement of the letters, in addition to incorporating delicate ornaments, to the point of exaggeration. It is essential to recognize this aspect of our work on logotypes, as we act as a "tool" to execute, in the letterforms, the desired creative direction. We always do this by varying the intensity until we extrapolate, helping the designer find the right measure and have confidence in his creative route.
Eight options were selected for the next stage, with subtle variations between them, where we focused on increasing the weight until we found the winning option together.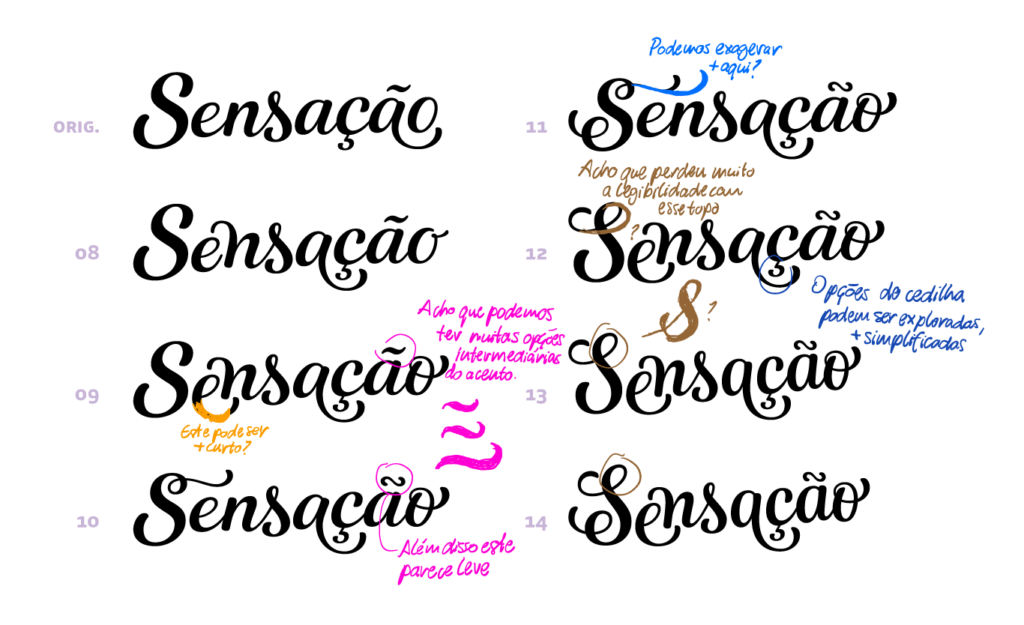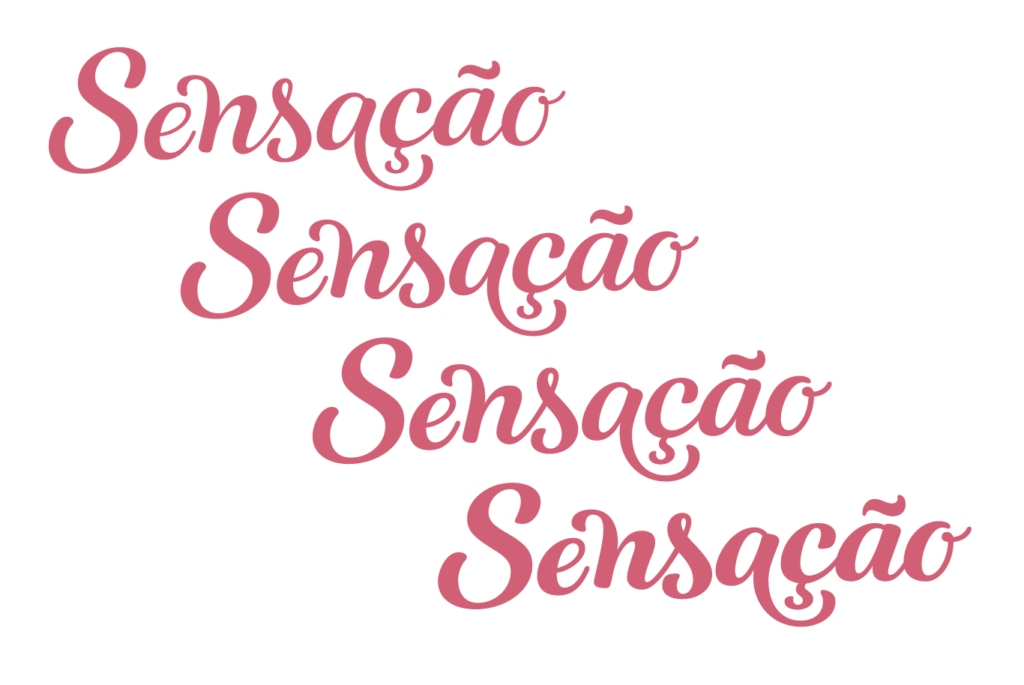 For us, in addition to the delight of working on this project, it was exciting to follow the discussions on every detail of the other packaging elements: pros and cons of the different ways of expressing appetite-appeal, the ideal level of transparency and consistency of the filling, how much of stuffing should appear, the position and angle of the strawberry;
We are obsessed with letters, and it was beautiful to recognize, in our colleagues of this project, the same dedication and deep knowledge applied into every detail. No wonder, the result is being sensational.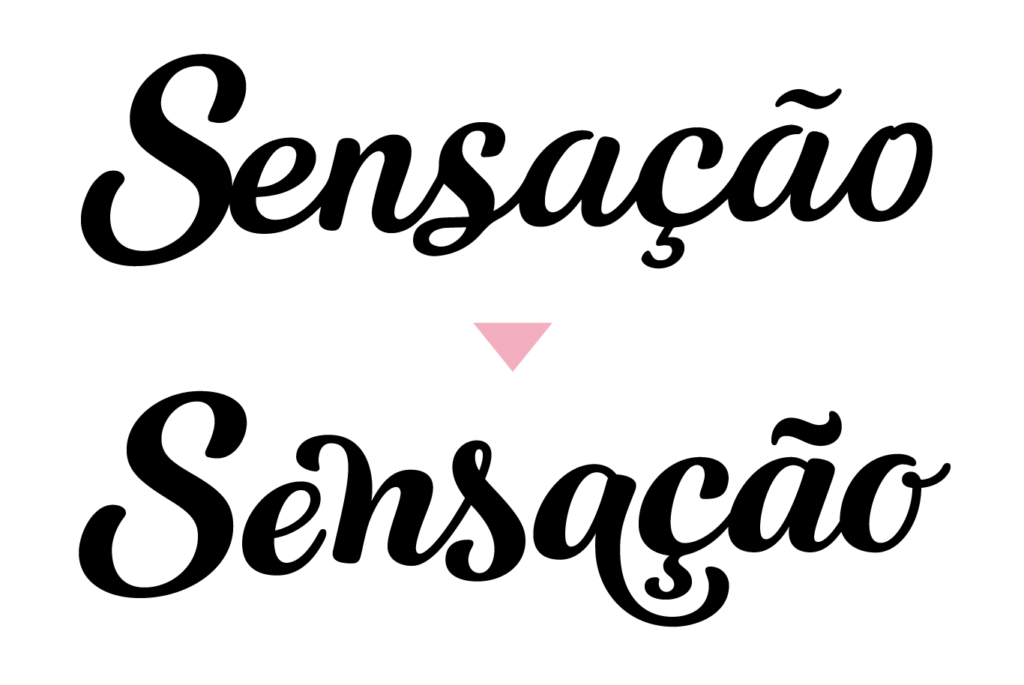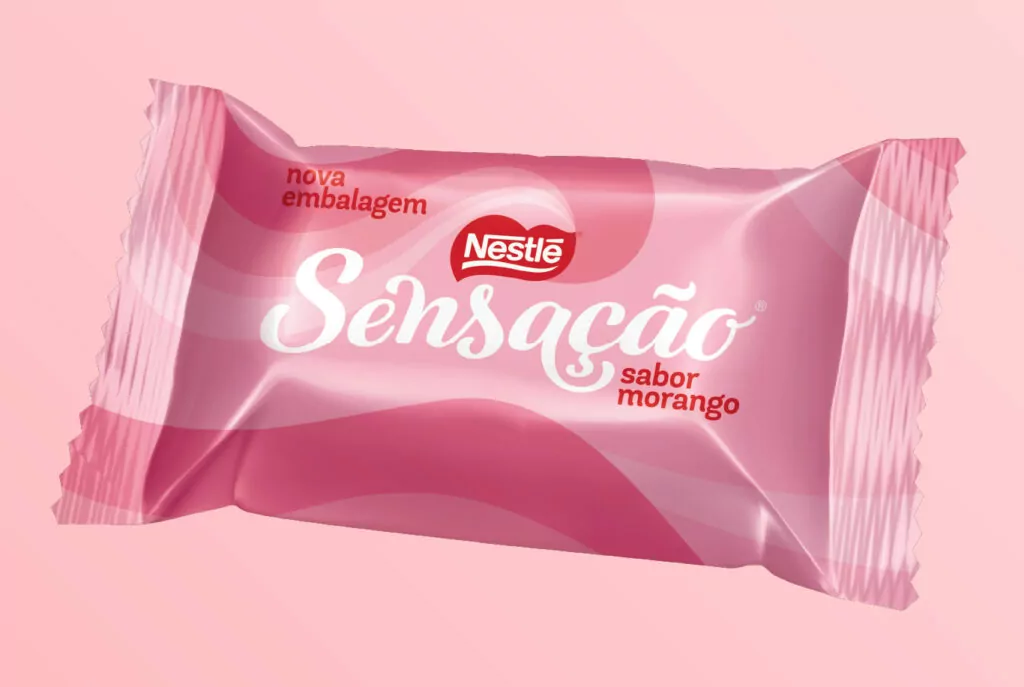 Team: Fabio Haag (Creative Director), Ana Laydner (Design Lead) and Henrique Beier (Consulting); Nestlé Team: Ligia Freitas, Ricardo Bazzarin, Camila Yamamoto, Keila Broedel, Mayra Messora and Mariana Marcussi; Bendito Team: Thais Scheer (Service), Helena Schulz (Service Director), Titha Kraemer (General Director), Marcia Faria (Creation Director), Grace Maurer (Designer), Lucas Fagundes (Designer), Henrique Tarantino (Art- finalist).