Licensing
I believe that licensing fonts has to be easy. You should be able to download, install, and test the fonts before buying.
I believe you'd rather have full families than just one weight or another. And that monitoring the number of web pageviews is a headache to your end client. I believe, in fact, I'm sure that being able to share the fonts with suppliers is critical to the implementation of many projects. And for believing in all of this, I've reinvented our Licences: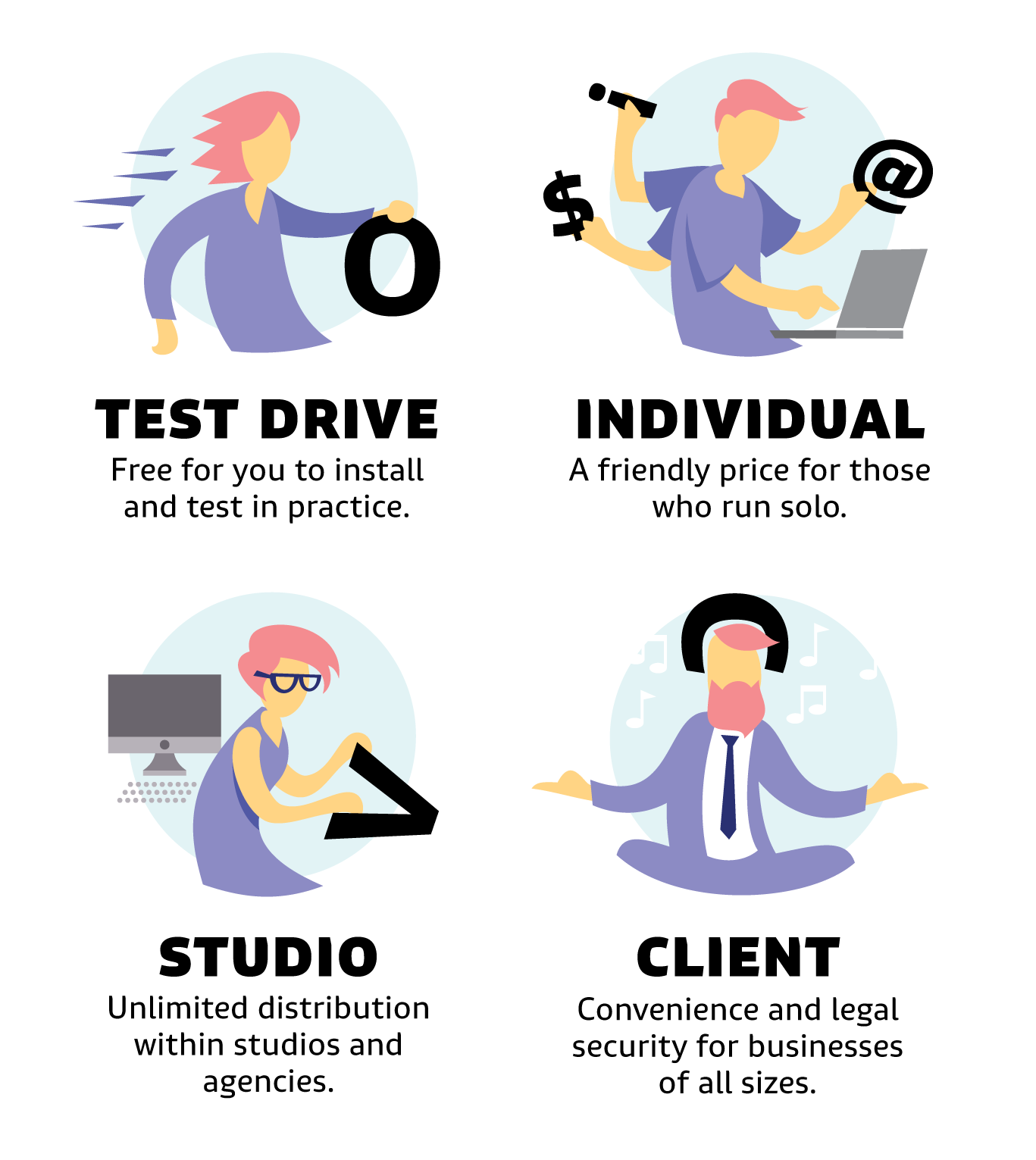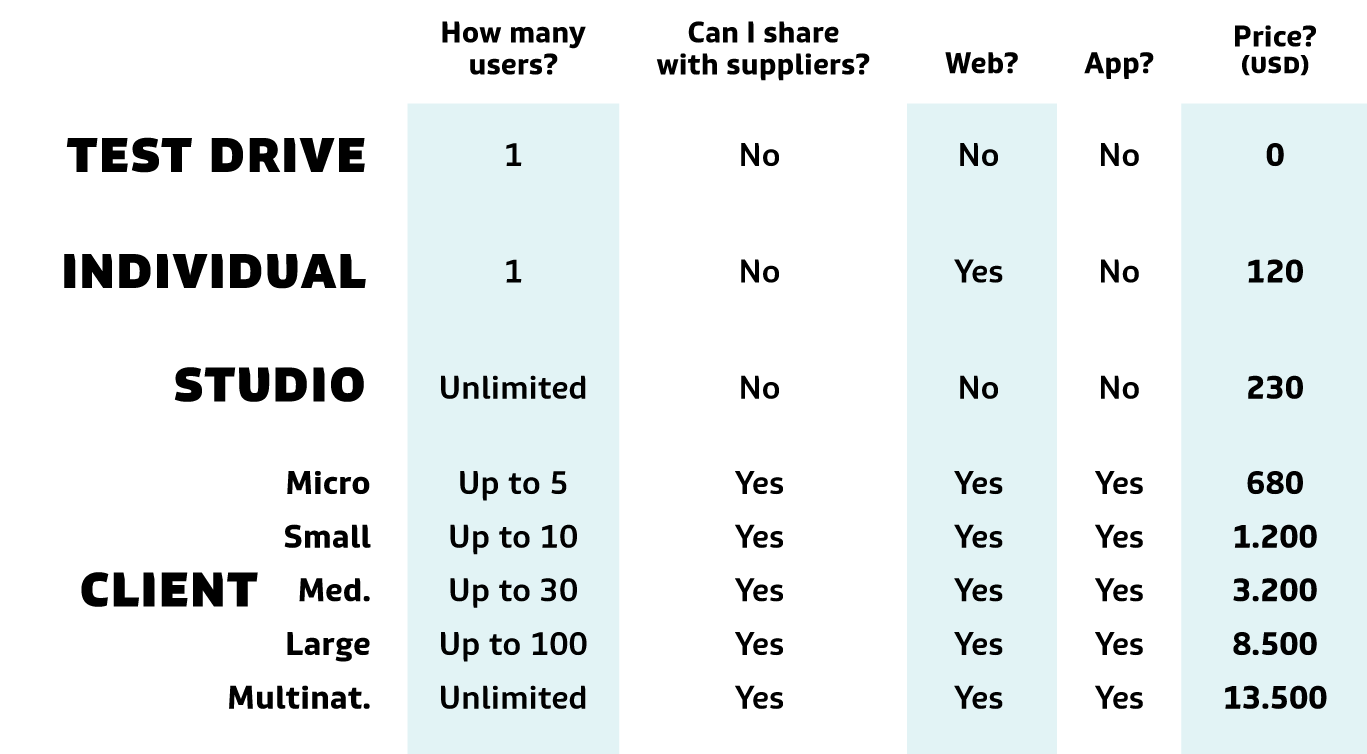 How many users?
Refers to the total number of people who are using the fonts, installed on their computers, for the Licensee.
Can I share with suppliers?
Yes, you can! Just note that the number of users between your suppliers and your company is within your licence. Also, suppliers can use the fonts only in projects for the licensed client.
Web?
Refers to the use of webfont technology and does not have any type of restriction, whether based on traffic, number of domains or time of use. (It's incredibly generous!)
App?
For you to use in as many titles and platforms as you want, with no distribution limit.
Price?
In US Dollars (USD) for any complete family. By the way, we now only license complete families (we don't want you to experience the terrible situation of wanting to use a weight and find out that it is missing).
What about games, ebooks, PDFs or film credits?
There are no limitations regarding distribution. Just make sure that during the production stage the number of users is respected.