A complete line of fonts for Magazine Luiza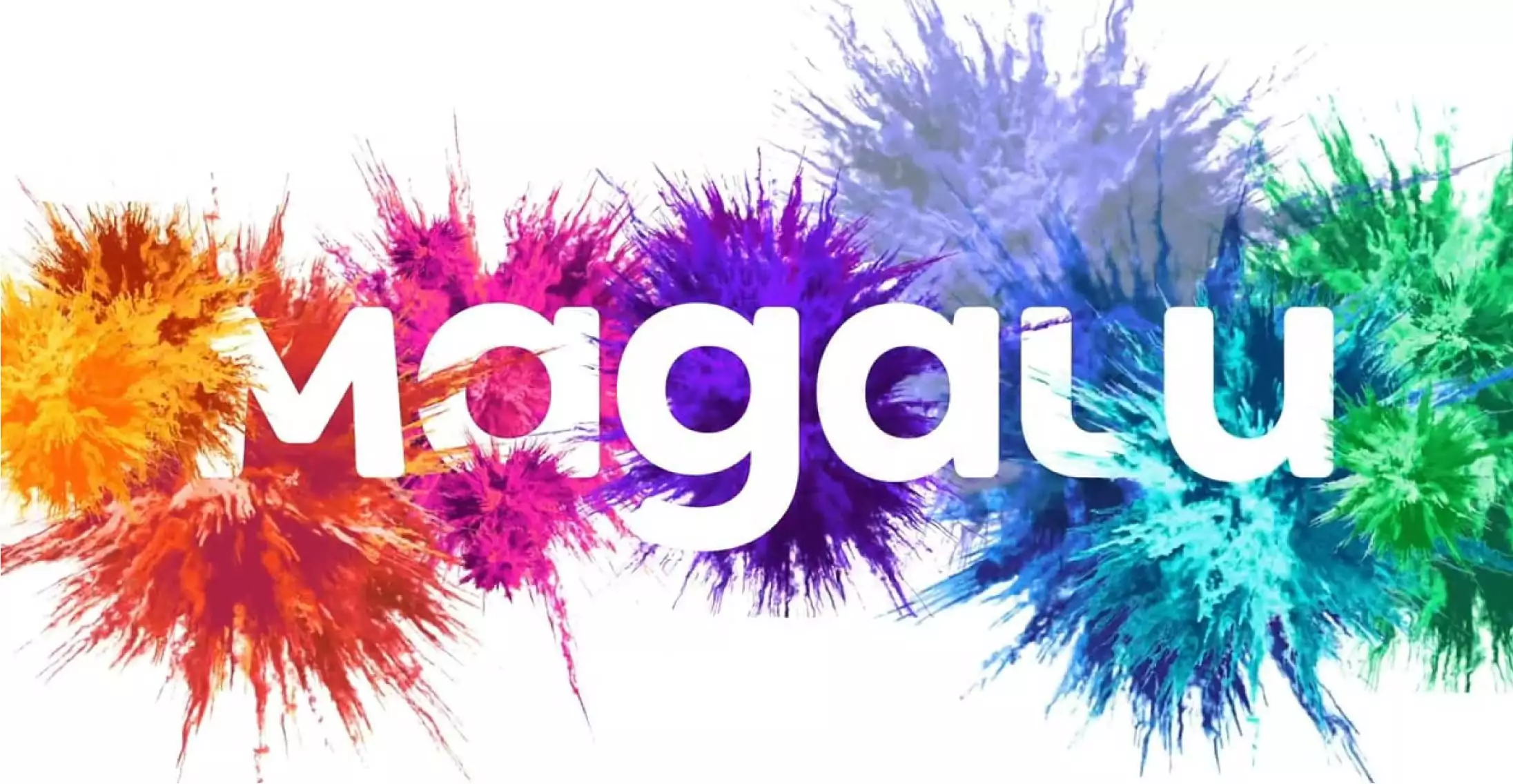 É comum marcas gritarem no universo do varejo, e, sendo a tipografia a voz da marca, ela precisa ser muito bem considerada. Este projeto para a Magazine Luiza, desenvolvido em conjunto com a Tátil, é um primoroso exemplo de adequação tipográfica ao varejo.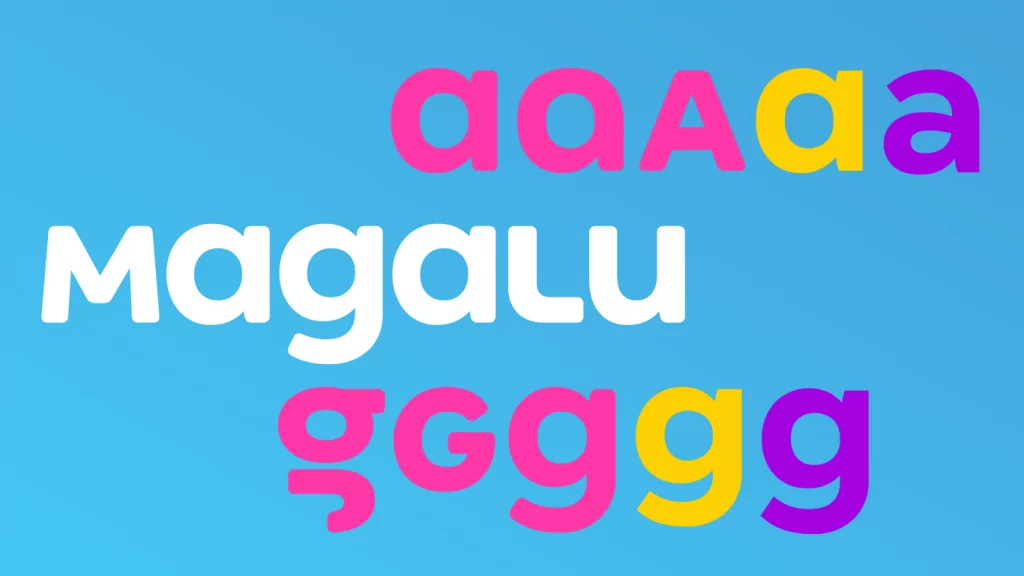 Tudo começou no logotipo, o epicentro de todo o sistema de identidade. A redução do nome, de "Magazine Luiza" para apenas "Magalu" foi resolvida pela Tátil ao propor versaletes (desenhos maiúsculos, reduzidos) nas letras "M" e "L". A Fabio Haag Type explorou variações em algumas rodadas de colaboração com os designers da Tátil, e refinou nos mínimos detalhes a versão aprovada. A partir dali, uma paleta tipográfica com três famílias foi criada, cada uma com a sua razão de ser: Magalu Títulos, Magalu Textos e Magalu Submarcas.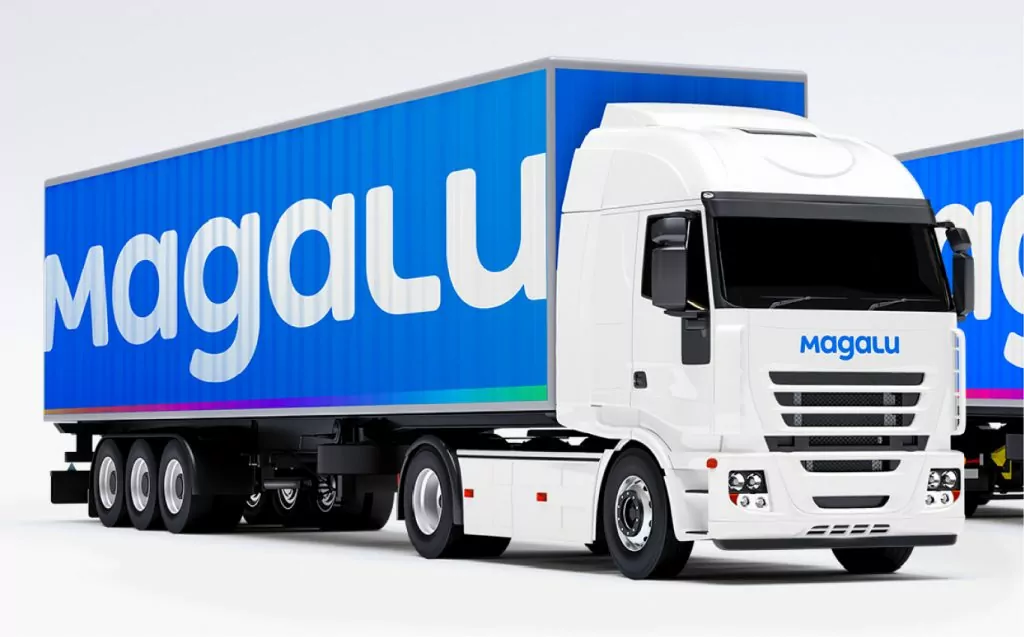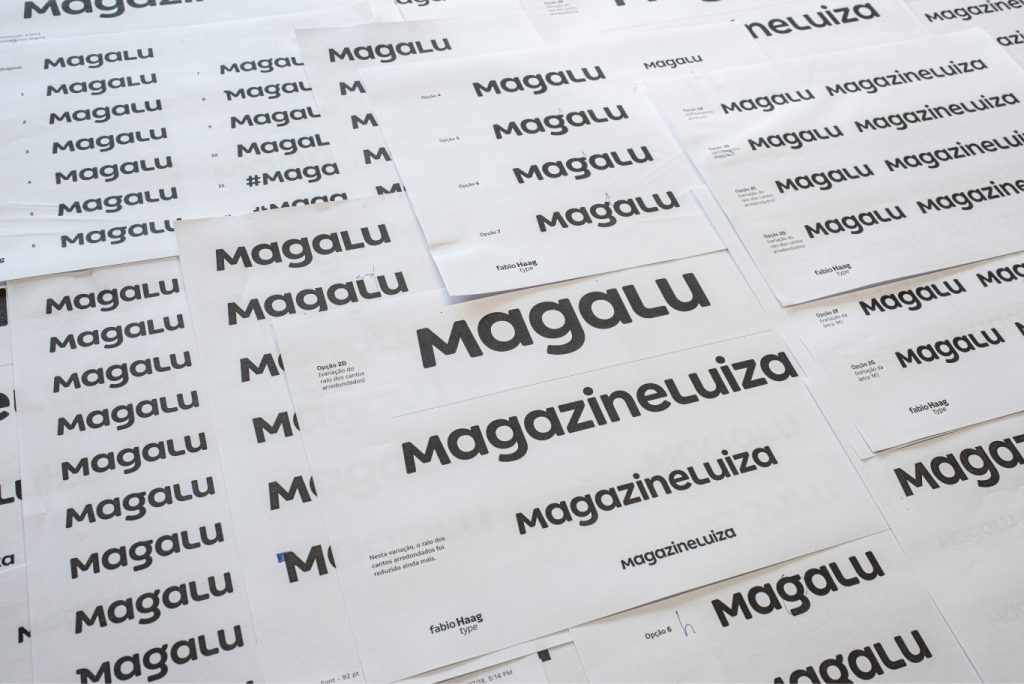 Magalu sub-brands solves a practical client need: it allows its internal design team to create new sub-brands – be it for a new product or service – quickly, easily and always integrated into Magalu's visual universe. They achieve this through 3 styles of Magalu sub-brands, which replicate the design present in the logotype, plus, offer a variety of alternative designs and special ligatures. It's possible to give a unique charm to any word while maintaining Magalu sub-brands voice.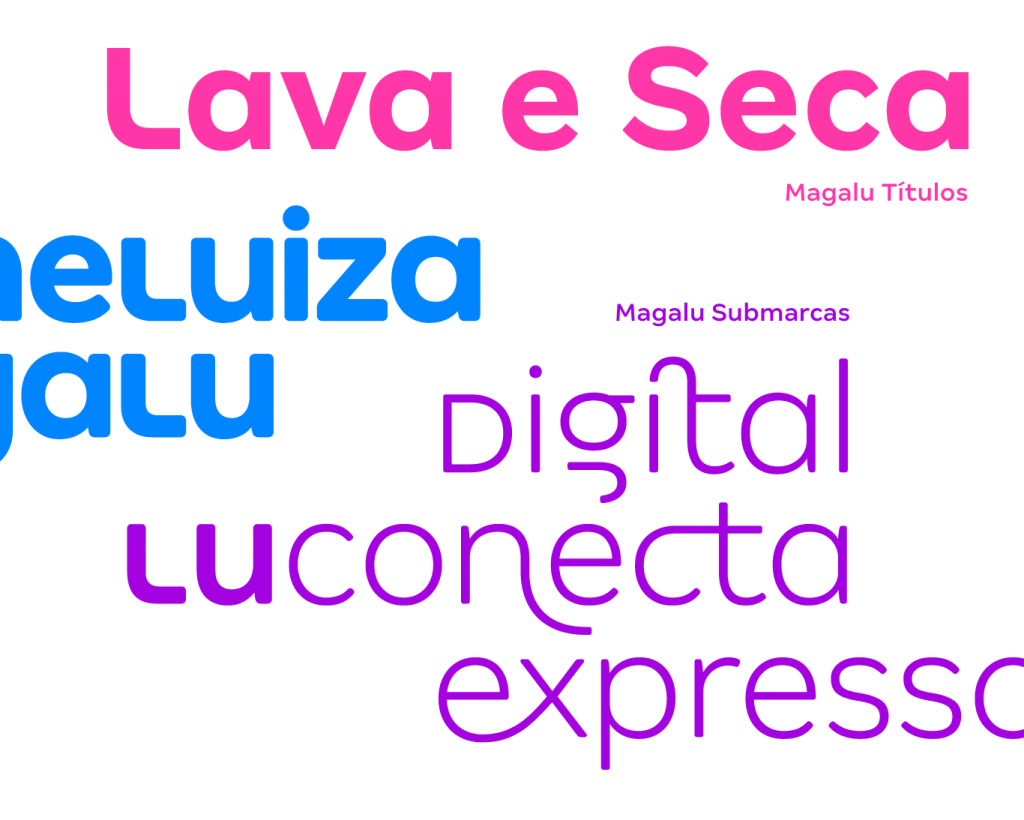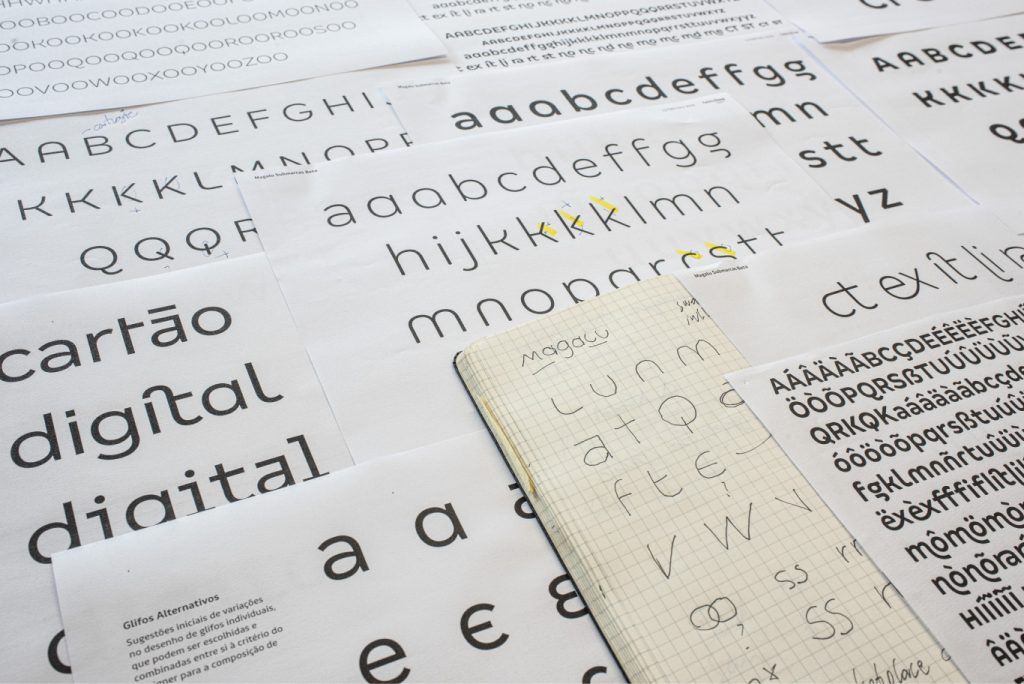 A Magalu Títulos possui espacejamento compacto e proporções verticais reduzidas, que permitem a criação de títulos fortes e compactos. Versaletes proporcionam ainda mais densidade, quando necessário, à critério do designer. Já a Magalu Textos traz mudanças pensando na legibilidade em tamanhos pequenos, incluindo o 'a' com construção tradicional, além de mudanças gerais de proporção de cada glifo, inclusive dos acentos.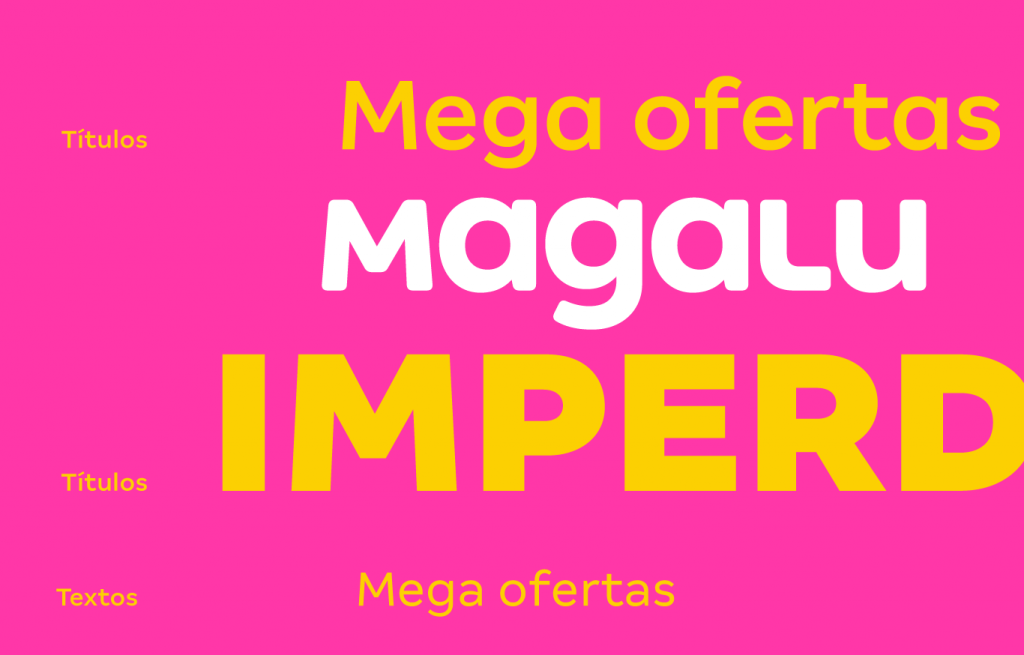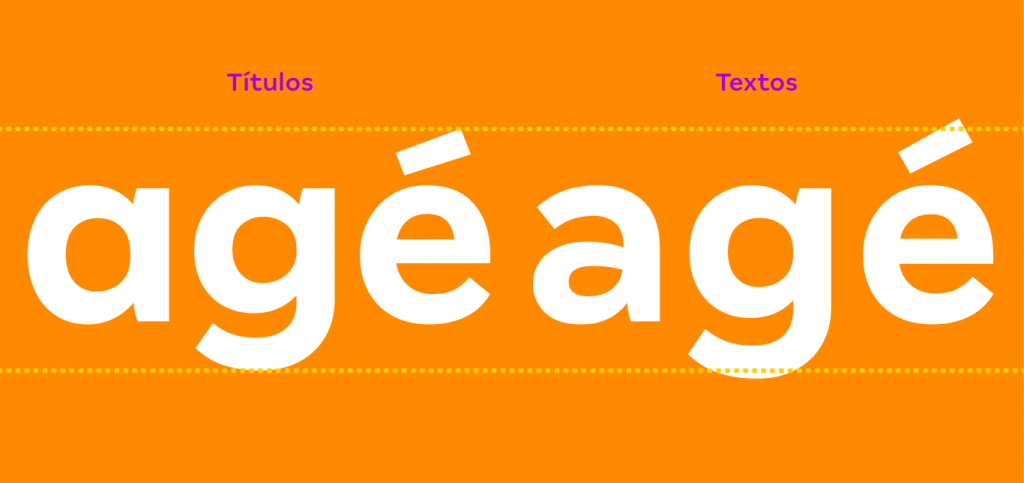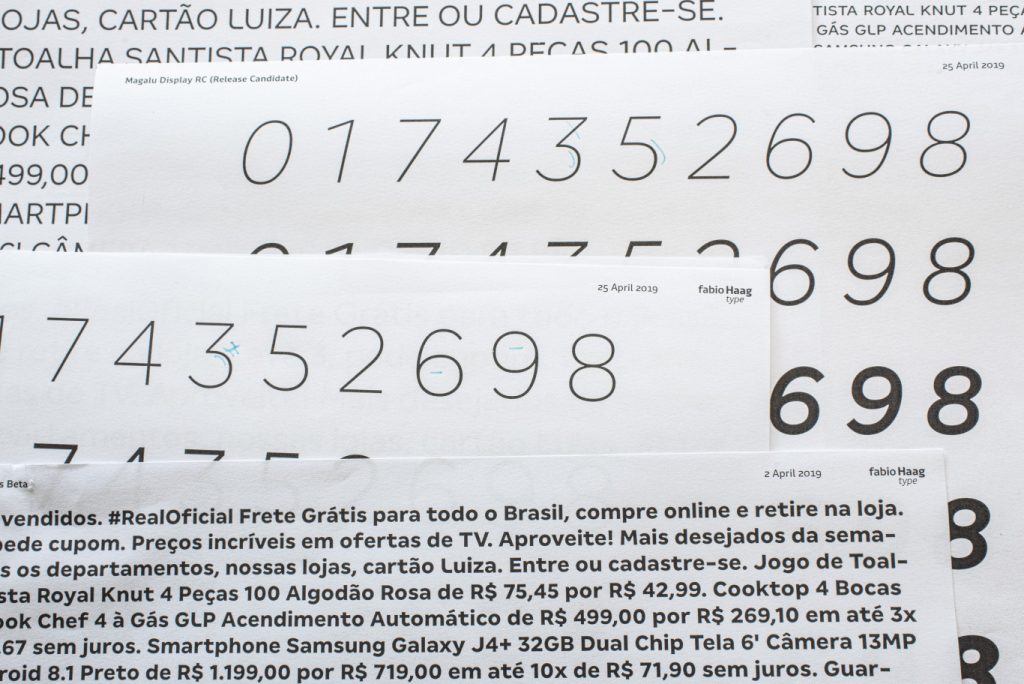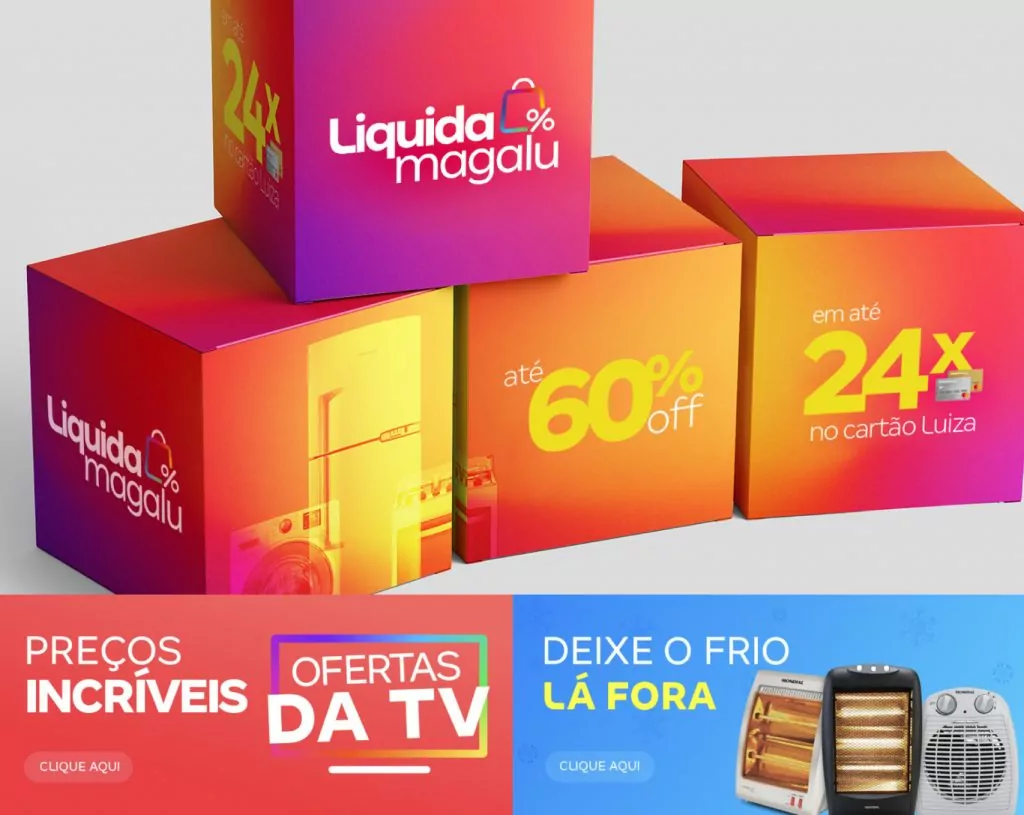 Os números ganharam uma atenção especial em todas as famílias. Numerais superiores e inferiores foram desenhados especialmente para facilitar a diagramação de preços, incluindo centavos reduzidos, sem distorções ou a necessidade de ajustes manuais.

Equipe: Fabio Haag (Direção de Criação e Design) e Henrique Beier (Engenharia); Pela Tátil Design: Ulliana Ferrari e Celso Onofre (Gestão de Projeto), Tania Savaget e Amanda Gebara (Estratégia), Elen Campos (Conteúdo), Renan Benvenuti, Marcelo Siqueira e Alexandre Opipari (Criação) e Ana Mendes (Revisão).
Confira as fontes em uso no site Magalu
Conheça outros trabalhos da Tátil Design de Ideias
Fontes Modificadas conciliam as vantagens das fontes prontas com as das sob medida: um equilíbrio na originalidade do design, no investimento e no tempo de entrega. Vamos conversar?